Recently we have received a new accession in Friedrichshafen from the Schmid-Maybach private collection – an extensive collection of photographs, letters, and other documents. This treasure with many pictures, some of which have never been published before, will be cataloged in the coming weeks.
Most of the images we have received are prints made on photographic paper ; some are negatives. Each individual requires special and different treatment to ensure that it will last longer and will be available for future generations. Photos, when being printed, need chemicals to develop the image on the paper. The photographic paper is watered in a final step in the darkroom. However, a certain amount of these chemicals remains and could further potentially damage the image when not appropriately treated. Thereby, it is essential to use acid- free storage materials and pay attention to using high quality-plastics (or avoiding them completely). Plastics — if not of high quality can emit gases that are potentially damaging to the photographs. Glassine paper is a material that ticks these boxes, which is why we frequently use them. It is acid-free, does not emit gases, and also to a certain degree blocks light (though this is a side effect rather). Light and high temperatures are additional factors that need to be considered when working with old photographs.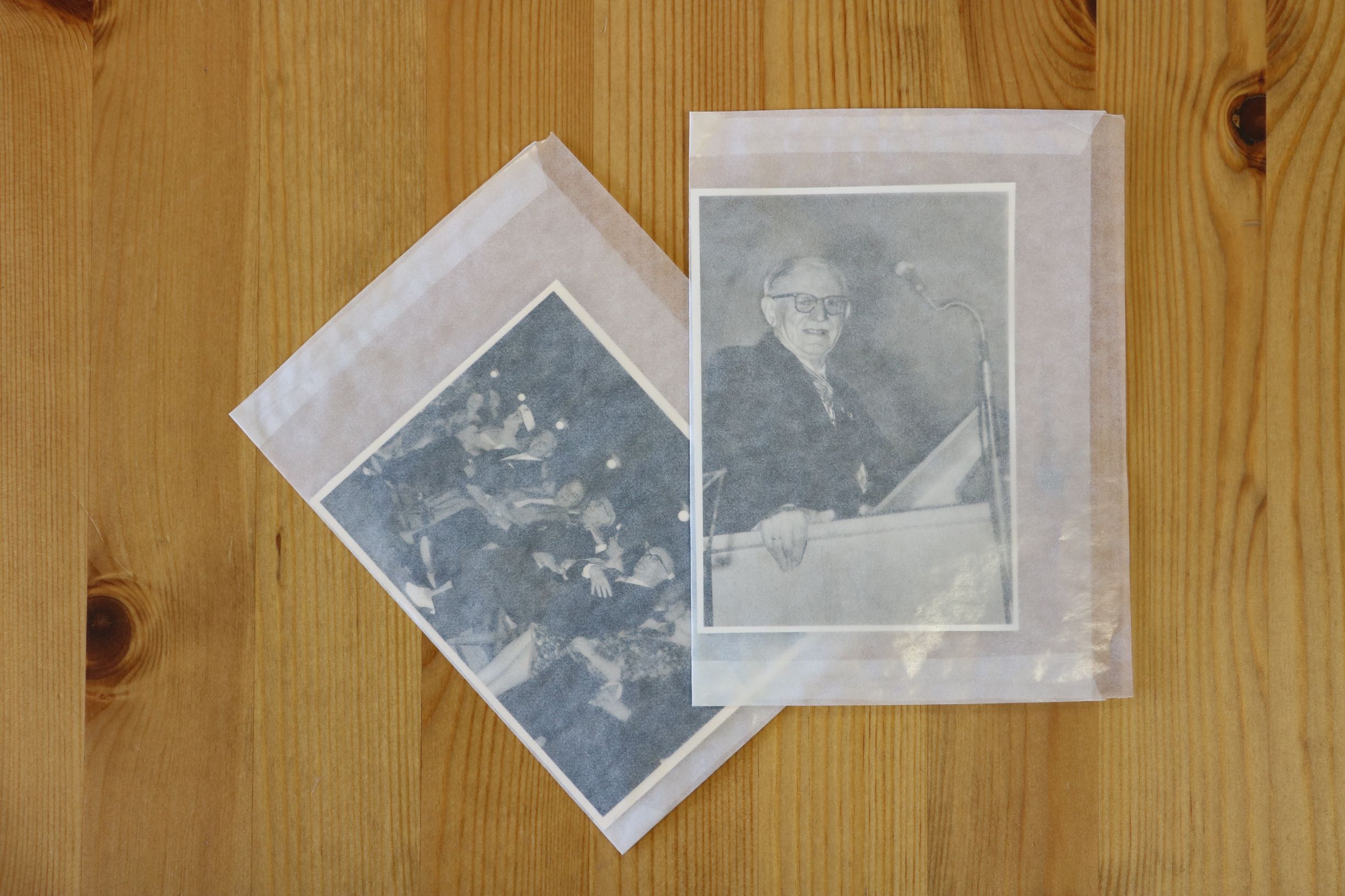 Historic photographs feat. Karl Maybach and others stored in glassine paper Negatives are especially tricky. They contain the image information on clear material, the latter being the glass in early examples (something we luckily have in this collection too) or acetate. Negatives are irreplaceable originals and contain much more image information than an image printed from it. When scanning negatives with the appropriate scanner, one can produce very large files with high resolution that allow them to print big or zoom in closely. While delivering better image quality, they are also much more fragile.
Living in the digital age, it is essential to digitize. It enables many things : to show reproductions in environments where the original could not be situated, for example, due to adverse light conditions and, very importantly, allows to present the images to a global audience via the internet and on social media. In the following posts, we want to make use of that very aspect to present bits of the Maybach history to a global audience. We will give insight into our finds, the process of digitization, and of course the exciting stories that connect our discoveries to the Maybach history.